RV-9A: Flaps - 9/25/2007
Home
Previous Entry
Next Entry
Back
Share on: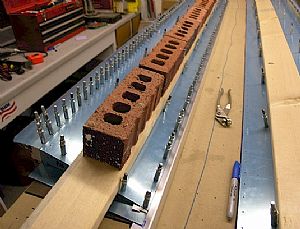 Started drilling the trailing edges on the flaps
I got a fresh drill bit out and started drilling the trailing edge of the flaps. I held the skin down with one hand and drilled with the other, all the way through the top skin, wedge, bottom skin, aluminum angle and into the particle board work bench top. Then I clecoed every hole to the particle board top. This dude is really going to be straight.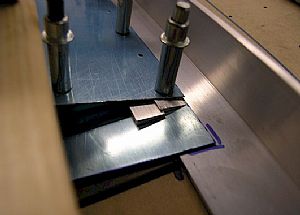 A shot of the wedges
The wedge from the opposite flap is used to hole the aft wedge in place for final drilling of the trailing edge.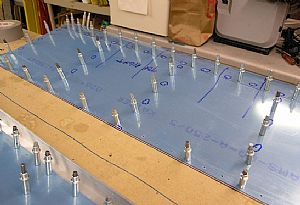 Finished trailing edges and starting final drilling of skins
It's nice to get all that heavy duty drilling done on the trailing edge. This final drilling of the skins is a piece of cake.

Home Previous Entry Next Entry Back



SmittysRV.com is an Amazon Associate