RV-12iS Construction Log:
RV-12iS: Preparation - 9/10/2020
Home
Previous Entry
Next Entry
Back
Share on: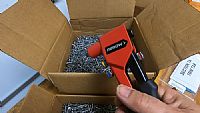 Pop Riveting - Manual VS Pneumatic VS Cordless
There are over 12,500 Pop Rivets in the RV-12iS. That's a lot of rivets, especially if you're popping them by hand. Time for some specialized tools! There are 2 boxes of LP4-3 Pop Rivets. One with 10,000 rivets, and the other with 2,500 rivets. >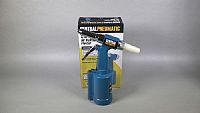 Here's an affordable pneumatic pop rivet gun from Harbor Freight that sells for about $40
I really won't know about the quality or durability of this riveter until I use it for a while. This riveter handles Rivet sizes: 3/32", 1/8", 5/32" and 3/16". It has a maximum air pressure capability of 90 PSI, and requires regular use of hydraulic oil.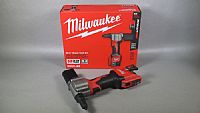 On the opposite spectrum, there is the M12 Rivet Tool Kit, made by Milwaukee Tools.
This Rivet Tool is cordless and can pull up to 250 3/16" stainless steel rivets or 450 1/8" steel rivets on one charge of itís battery, reducing muscle strain from the conventional hand tool. With 2,000 pounds of pulling force, Itís a great replacement to pneumatic products. No compressors or hoses needed. It can handle a range of Rivet sizes: 3/32", 1/8", 5/32" and 3/16", and works with Aluminum, Steel, and Stainless Steel. This rivet tool is available on amazon for around $300.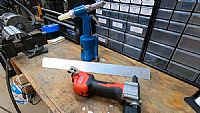 Giver' a try.
Here, I'm going to try out both rivet guns on a piece of scrap aluminum.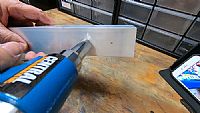 First, the pneumatic rivet gun from Harbor Freight.
Hope it works OK.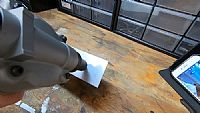 Then, the new M12 rivet gun from Milwaukee.
Hope it's worth the big bucks.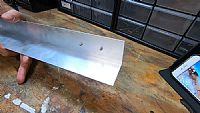 Hmmm...
Can't really see any difference.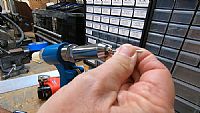 First impression
The mandrel seems to get stuck in the barrel of the low-cost pneumatic riveter.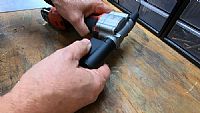 Nice feature!
The mandral gets ejected in the rear mandrel container in the back of the M12.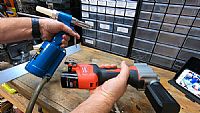 What's the difference?
As far as weight, there's not much difference, just having to deal with the air hose with the pneumatic riveter is somewhat troublesome.
The whole thing is on YouTube
Check out the video!


Home
Previous Entry
Next Entry
Back